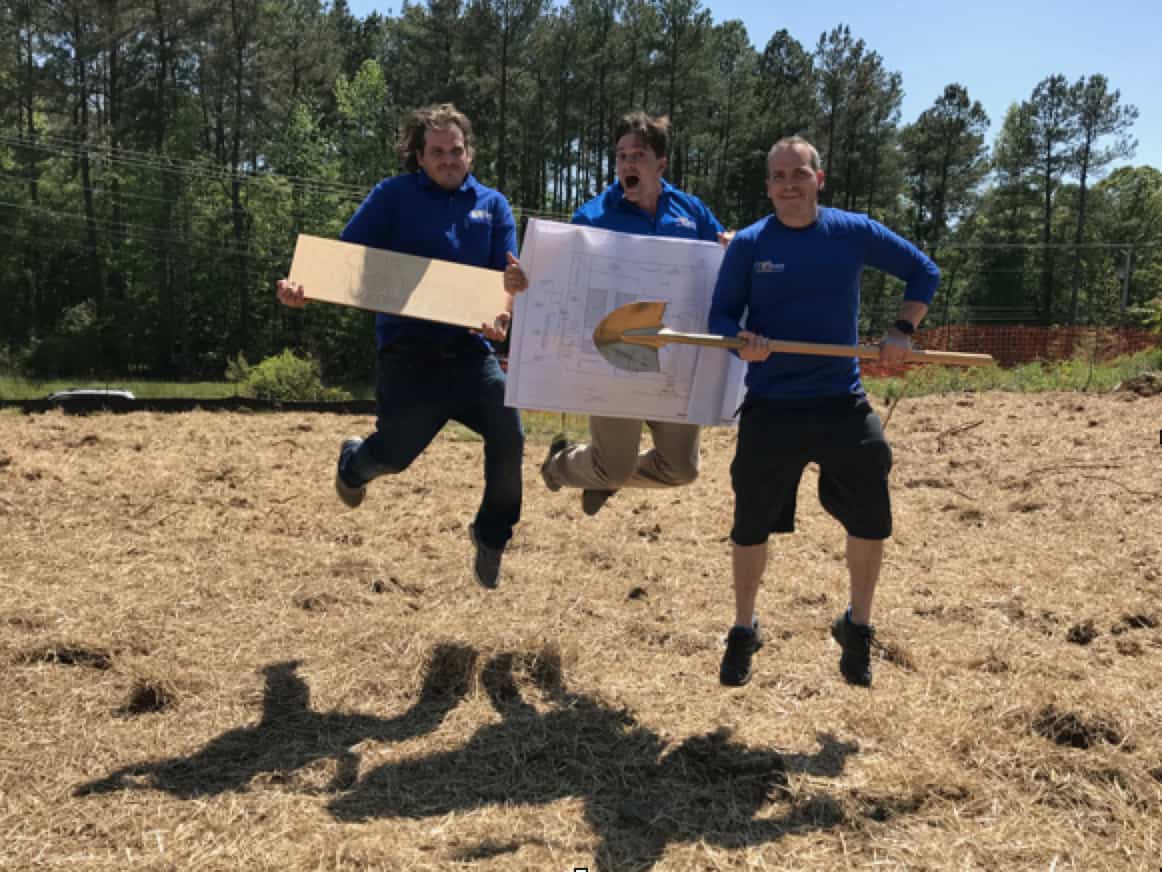 ---
Boer Brothers has been proudly growing for the past 10 years. We have surpassed our wildest expectation and outgrown our home. We are building a state of the art office, HVAC and Commercial Kitchen Service technician training center and supply warehouse so we can give better service to our clients and to support our amazing team. We just broke ground! We want to thank everyone in our band that has followed us through the visioning, planning, drawing up of the plans and the lengthy permit process to finally begin construction. 
The Band
Give it up for Keisha at Myrick Construction on the heavy equipment and the permitting,
Here is looking at you Jay Fulkerson, architect, on the pencil,
Put your hands together for Pete Bellantoni of the engineering firm Pennoni on the slide rule,
Finally we shall not forget the folks at Carrboro planning on walking us through the rulebook
Coming in 2019 a new office, a new vision, a new purpose with the same attachment to our community and partners.