NEED SERVICE NOW? CALL US TODAY AT:
Your Heating and Air Conditioning Experts in the Triangle!
We provide full service, residential comfort solutions to the Triangle area. Our AC service is unlike any other in the business, with affordable and dependable repairs, replacements and maintenance to keep your indoor environment comfortable and safe. When you need a furnace repair in Durham, you can count on us. We provide immediate and reliable repairs to ensure safety and high efficiency with your HVAC system. Whether you need a repair, replacement, preventative maintenance or an HVAC design for new construction, Boer Brothers will deliver trusted service with energy efficient solutions.
Offering same-day, affordable service, your air conditioning, heat pump or furnace repair in Durham will be thorough and reliable, extending the life of your system and increasing the quality of your indoor air environment. Our fully licensed, bonded and insured technicians provide free in-home estimates with trustworthy service. By selecting Boer Brothers for your heating repair or AC service, you are assured that the highest quality and integrity will go into your repair for superior and long-lasting results. Our excellent team of qualified technicians uses well-stocked service vehicles with sophisticated diagnostic equipment to locate problems and provide full system repairs.
Residential Comfort System Replacements
When you need an HVAC system replacement in Durham, our expertise in high efficiency furnaces and air conditioners combined with high customer satisfaction will ensure a successful replacement with the exact system to meet your needs. With ongoing furnace and AC service, your new HVAC system will run at optimal capacity and deliver energy efficient heating and cooling to your home. We will evaluate your efficiency and comfort needs to find the best option for you. Your home's "heat delivery system" will be analyzed along with a heat-loss/heat-gain complete test to guarantee the best solution for your space and requirements. Servicing all major brands of HVAC systems in thousands of homes, we know which systems work the most efficiently for the various home layouts and sizes. Our professional comfort system replacement services deliver high quality, efficient solutions to homes in the Durham, Chapel Hill and Carrboro areas.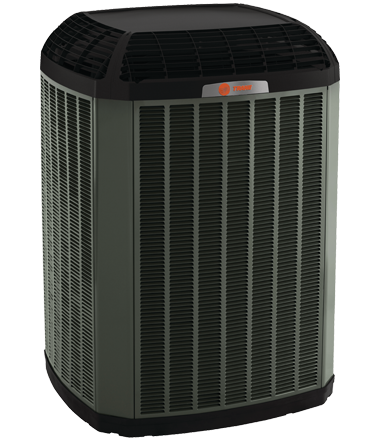 Preventative Maintenance for HVAC Systems in the Triangle Area
It is important to have your furnace and AC unit inspected annually to prevent system failures or larger repairs. At Boer Brothers, our maintenance services will provide you with lower utility bills and cost savings since you will avoid more expensive repairs. Our satisfied customers enjoy convenient scheduling and exceptional results from regular maintenance. Prevent expensive furnace repairs in Durham by staying on an annual schedule for furnace maintenance. Our AC service is recommended by manufacturers to keep consistent airflow throughout your home, without leaks or lower efficiency.
HVAC Design for New Residential Construction in Durham
When you build a new home, it is necessary to hire a company that will research HVAC systems to find the correct size, efficiency and comfort for your home design and square footage. A complete evaluation of your home's existing ductwork, electrical requirements and vent locations will be conducted prior to our proposed system selections, to ensure the most efficient system for your budget. Reduce your energy bills by up to 30% with a high efficiency HVAC system and enjoy premium comfort and safety with services from Boer Brothers. After your new home construction and HVAC installation phase, we will deliver high quality AC services and furnace repairs for your new system in Durham and surrounding areas.
OR CLICK TO SCHEDULE AN APPOINTMENT
At Boer Brothers, we are people you can count on.  Whether you need some options on a new heating and cooling system in Durham, have a service request so you and your family won't be uncomfortable all weekend, or are a restaurant owner with a walk-in cooler full of the catch the day, we are here help you with your problem.
Our trained and certified technicians can handle it all and are available for any HVAC need that arises!  Our knowledgeable comfort consultants will assess your system and make expert recommendations that fit your family or business's specific needs in Chapel Hill.  And make sure to enroll in our annual Maintenance Club to keep your HVAC system running efficiently and reduce the risk of your system encountering problems in the future.
Give us a call today for immediate assistance.  If it is less urgent, fill out request service form to the left. If you have question or want to start a conversation with David, Bryan or Jeff, or our office, email us at boerbrothers@nc.rr.com. And finally if you'd like to meet us, stop by our Carrboro Office and come on in!