NEED SERVICE NOW? CALL US TODAY AT:
Light Commercial Heating, Ventilation, Air Conditioning, and Refrigeration Experts!
For small to medium commercial clients in the Chapel Hill, Durham, Carrboro and Hillsborough areas, Boer Brothers Heating and Cooling is a respected and trusted local fit who treats you like family.  We hire technicians that are knowledgeable and experienced, but also people that have passed our stringent good-folks test who you would be glad to invite into your home or business.  We consistently strive for three things—keep you and your customers comfortable, save you money and help you save energy.
We work fast because any downtime of your heating and air conditioning systems can make doing business impossible.  It helps that we are right down the street, and have a fleet of vehicles out on the road with most of the parts they could need.  With digital record keeping of each service, we can follow up on work that was done and use that history to make good repair decisions. We also have a tradition of very good customer service, (check out our online reviews).
Whether you're planning a system replacement, servicing your existing HVAC systems, or calling for emergency services, Boer Brothers Heating & Cooling is the commercial heating and cooling expert who will give you the attention your business requires.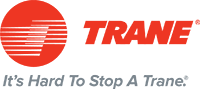 Commercial HVAC System Replacements
Need a new HVAC system for your business? Request an appointment with Boer Brothers for a furnace or AC replacement in Chapel Hill, Durham, Carrboro, Hillsborough or Pittsboro.  Whether you have a restaurant or an industrial warehouse facility, maintaining a comfortable temperature is important. When you need a replacement and do not want your business to be disrupted, call Boer Brothers to replace your commercial HVAC system with a higher efficiency system.
Our skilled and trained technicians have the experience and knowledge that is necessary to get the right sized system and features installed for your business heating and cooling needs. Your HVAC installation or replacement in Chapel Hill will enable your business to save money on energy bills and get the most efficient and affordable system installed. The expert service team at Boer Brothers Heating and Cooling will provide you with all of the detailed information and evaluations to maximize your heating and air conditioning experience while providing affordable service.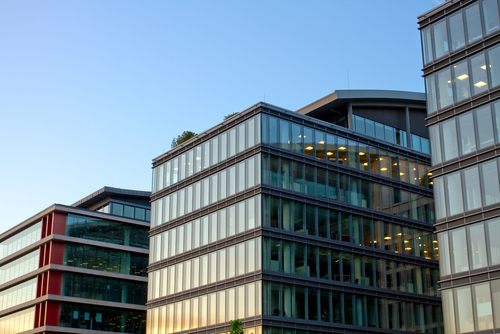 How Does A Maintenence Plan Pay For Itself?
Preventative Maintenance for HVAC Systems in the Triangle Area
Boer Brothers encourages regular HVAC service maintenance for your commercial HVAC systems. Why? Because it really helps to limit outages and extends the life of your heating and air conditioning equipment while making it less expensive to operate.
When you join one of our preventive maintenance programs, we'll visit regularly to make sure your equipment is maintained according to the manufacturer's recommendations. We'll provide you with a planned HVAC service maintenance schedule that covers the life of your equipment. On the day we're scheduled to visit, we'll call you to let you know we're on our way.
When we arrive, we'll thoroughly check every appliance covered by the agreement, using our comprehensive HVAC systems checklist as our guide. Among other things, we'll test for and repair leaks; drain lines; check fluid and lubricant levels; test for carbon monoxide; lubricate motors and bearings, check relays and contactors, remove worn hoses and belts and install new ones; tighten loose parts; clean dirty areas, and make minor repairs. We'll assess potential problem areas and make recommendations on how to address them. We'll enter everything into our digital database, so it becomes part of your company's history at Boer Brothers Heating and Cooling, and provide you with a checklist that shows what we've done and what we're recommending.
Take a look at our local client list and you will see that we service many of the finest restaurants and businesses as well as the fantastic neighborhoods. These are customers who care about quality and reliability and seem to have found it with us. They tell us so and come back to us again and again. Give them a call and ask!
Our Skilled Technicians Are Experienced With All Types of HVAC Systems, Including:
OR CLICK TO SCHEDULE AN APPOINTMENT
At Boer Brothers, we are people you can count on.  Whatever your business's heating or cooling needs, we are here help you with your problem.
Our trained and certified technicians can handle it all and are available for any HVAC need that arises!  Our knowledgeable comfort consultants will assess your system and make expert recommendations that fit your business's specific needs in Chapel Hill.  And make sure to enroll in our annual Maintenance Club to keep your HVAC system running efficiently and reduce the risk of your system encountering problems in the future.
Give us a call today for immediate assistance.  If it is less urgent, fill out request service form to the left. Boer Brothers fully equipped fleet of vehicles stocked with ample parts inventories can be dispatched at a moment's notice to address your emergency. We are able to communicate with our technicians on the road. We use a computerized tracking system customized for our business to adjust workloads, reprioritize assignments, access your company's service history and equipment needs, and readily retrieve the right parts for your job. But the heart of the commitment is that we will stay until it works and works well.