We Are Proud to Give Back To the Community We Serve!
Partnering with Rebuilding Together of the Triangle
We have been proud to sponsor financially and to work on many projects with Rebuilding Together of the Triangle who seeks to make a sustainable impact on preserving and revitalizing homes and communities, assuring that low-income homeowners, from the elderly and disabled to families with children, live in safe, healthy homes.  Rebuilding Together of the Triangle has done close to 100 significant repair projects in the last four years. Many of our projects include some of the following work:
Repair damaged subfloors and flooring
Replace rotten siding and trim
Install Insulation & air sealing
Replace leaking faucets, toilets and pipes
Replace outlets & repair unsafe wiring
Install appropriate ventilation
Replace drywall
Patch leaking roofs
Build wheelchair ramps
Install railings and grab bars
Widen doorways and modify bathrooms for accessibility
Clear overgrown yards
Paint interior and exterior surfaces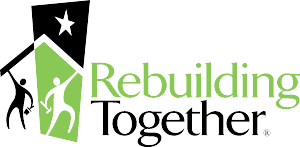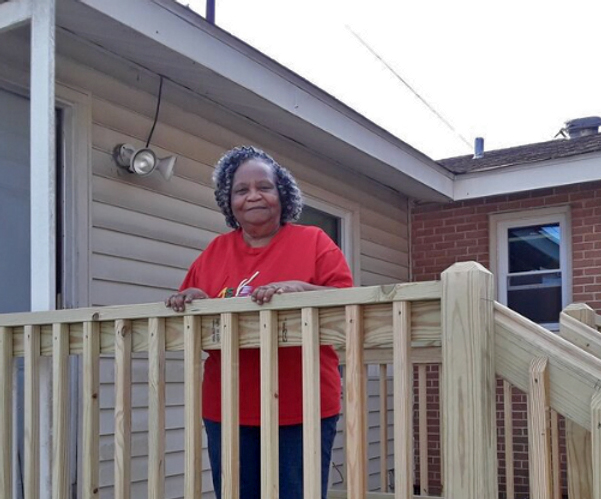 KRAV MAGA SCHOLARSHIP PROGRAM
Due to current economic conditions, school and outdoor activity closings many children are without appropriate physical and social engagement. This can leave a young person with much pent-up energy and no beneficial outlet, such as through a structured martial arts or fitness program. In addition to the need for fitness, there is the issue of building character, respect, discipline, self-control, self-confidence, etc. There must be a balance between fitness and character development, as both are essential in the overall health of a child. 
But what about the disadvantaged children within our communities? Unfortunately, many of them will never have the opportunity to benefit from the participation and education of martial arts, due to the household's extremely low-income status. We are sponsoring two full scholarships or 4 partial scholarships for participants under 18.
Email your interest to contact@trianglekravmaga.com and david@boerbrothershvac.com
What does it mean to "Go Green" as it applies to heating and air conditioning?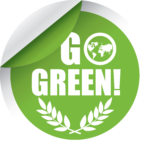 We are all interested in helping the environment and making a positive contribution for our communities and neighborhoods. Through our extensive knowledge of HVAC systems and the availability of green heating and air conditioning products in Durham, we will find the right blend of energy efficiency and comfort for your home or office building. At Boer Brothers Heating and Cooling, our higher efficiency HVAC systems combined with our green practices will provide you with options that will improve indoor and outdoor air quality, reduce emissions and lower energy bills.
Decrease Waste and Chemicals, Increase Health and Productivity
When waste materials and waste disposal costs are reduced, the environmental impact is decreased. Chemical use costs are less, water usage and waste water costs are decreased, and the reuse of materials and recycling is encouraged. All of these factors lead to emerging markets for locally produced goods and services, fewer transportation costs and better air quality. When the air quality improves indoors, the environment becomes healthier, increasing productivity. With green heating and air conditioning in Durham and surrounding areas, the greater efficiency and decreased amount of waste leads to optimal health and a better living environment. Homebuilding is an area where green building practices can make a significant positive impact by maximizing efficiency within each aspect of the homebuilding process.
We are committed to creating better ways to do business while positively impacting our surrounding areas. Consistently learning about new green practices, we are furthering our education through the Chapel Hill Carrboro Chamber of Commerce Green Plus Certification process. Along with the Green Plus Initiative, we will continue to learn and grow in the area of green heating and air conditioning in Durham and surrounding areas.
Going Green Has a Positive Impact All Around!
In the Triangle area of NC, cities such as Chapel Hill, Durham, Carrboro, Hillsborough and Pittsboro are becoming informed of the best ways to heat and cool homes and businesses to make a positive impact on the neighborhoods and areas that surround us. This positive impact can be achieved through implementing green building practices in homebuilding, selecting energy efficient HVAC systems, and having routine maintenance performed from a certified technician to keep your heating and cooling systems operating at the highest efficiency level.
Boer Brothers Heating and Cooling recommends and implements practices to reduce or eliminate the environmental impact in the Triad area. We offer green heating and air conditioning in Durham to use and process energy efficiently, with better materials and safety measures in place. When higher efficiency systems are used, homeowners experience economic benefits since the operating costs are reduced, the cost-per-unit on manufactured products and services are less, and the lease and resale values of real estate are enhanced with the extended life of the HVAC equipment.
Boer Brothers Helps By Implementing Green Practices
OR CLICK TO SCHEDULE AN APPOINTMENT
At Boer Brothers, we are people you can count on.  Whether you need some options on a new heating and cooling system in Durham, have a service request so you and your family won't be uncomfortable all weekend, or are a restaurant owner with a walk-in cooler full of the catch the day, we are here help you with your problem.
Our trained and certified technicians can handle it all and are available 24/7 for any HVAC need that arises!  Our knowledgeable comfort consultants will assess your system and make expert recommendations that fit your family or business's specific needs in Chapel Hill.  And make sure to enroll in our annual Maintenance Club to keep your HVAC system running efficiently and reduce the risk of your system encountering problems in the future
Give us a call today for immediate assistance.  If it is less urgent, fill out request service form to the left. If you have question or want to start a conversation with David, Bryan or Jeff, or our office, email us at boerbrothers@nc.rr.com. And finally if you'd like to meet us, stop by our Carrboro Office and come on in!