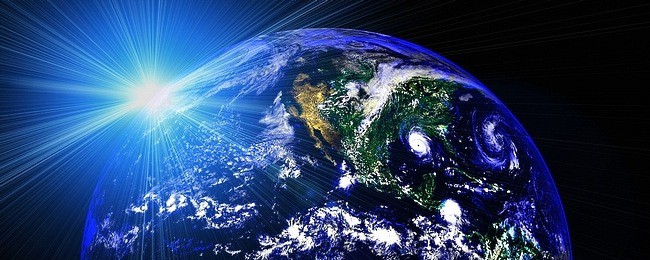 Earth Day got us to think about how we can help homeowners make positive changes to their impact upon our environment. There are lots of opportunities to reduce our impact and lower our carbon footprint. The great part is that by reducing your footprint you also reduce your cooling bills.
Try these little tweaks to make your home more eco friendly
Remember to change your air filters.
Most of this do this sometimes, when it gets bad, but getting in the habit of changing them like clockwork monthly or however the manufacturer recommends makes for cleaner air and cleaner filters allow air to circulate better, which translates into your system not running as much, hence the energy savings.
Schedule an HVAC Preventative Maintenance.
This service reliably makes your system more efficient by cleaning the surfaces that do the heat transfer making the process more efficient. This also heads off problems before they occur.
Inspect your ductwork and seal off any leaky areas you find. Leaky ducts are among the most wasteful (and most common) problems in HVAC energy efficiency.
Upgrade your insulation.
If you own an older home it is a good idea to investigate whether replacement or supplementation of insulation would help to keep more conditioner air inside your home. Spray foam can help provide some help and can be used to seal some tricky holes and seams.
Invest in a smart thermostat.
There are lots of new products on the market that are user friendly, optimize your home environment and can be controlled from your phone. It gives you full control. Plus its cool, and we at Boer Brothers need all the help we can get in this area.
Try keeping your thermostat a degree or two higher this summer.
Small changes add up. You might not notice such a small change, but over the course of the whole summer it can make a large impact on your monthly bill.
Replace older system
Older systems are often less efficient. Newer systems perform significantly better. The upfront cost can usually be offset in a couple of years and then you are saving money like clockwork every month. Plus the satisfaction of doing your part to cut down your carbon footprint.
What we are doing at Boer Brothers to walk the walk of energy conservation
In addition to recommending and supporting green HVAC products, Boer Brothers Heating and Cooling is working to reduce our own carbon footprint. We're transitioning to paperless filing and billing processes, investing in new fuel-efficient vehicles, and software that allows us to route vehicles as efficiently as possible resulting in less drive time and participating in interoffice recycling.
The way we make the greatest impact is by working with your home and business to help you save energy. The energy efficient system and products we have installed use much less energy than the products they are replacing. We feel good knowing that those improvement and going to pay off for you and for everyone through the many years of service those products will provide.
But the truth is we can and should be doing more. We are going to be building a commercial warehouse and office to support our strong growth here in the Triangle and we plan to let energy efficiency be a huge factor in our planning.