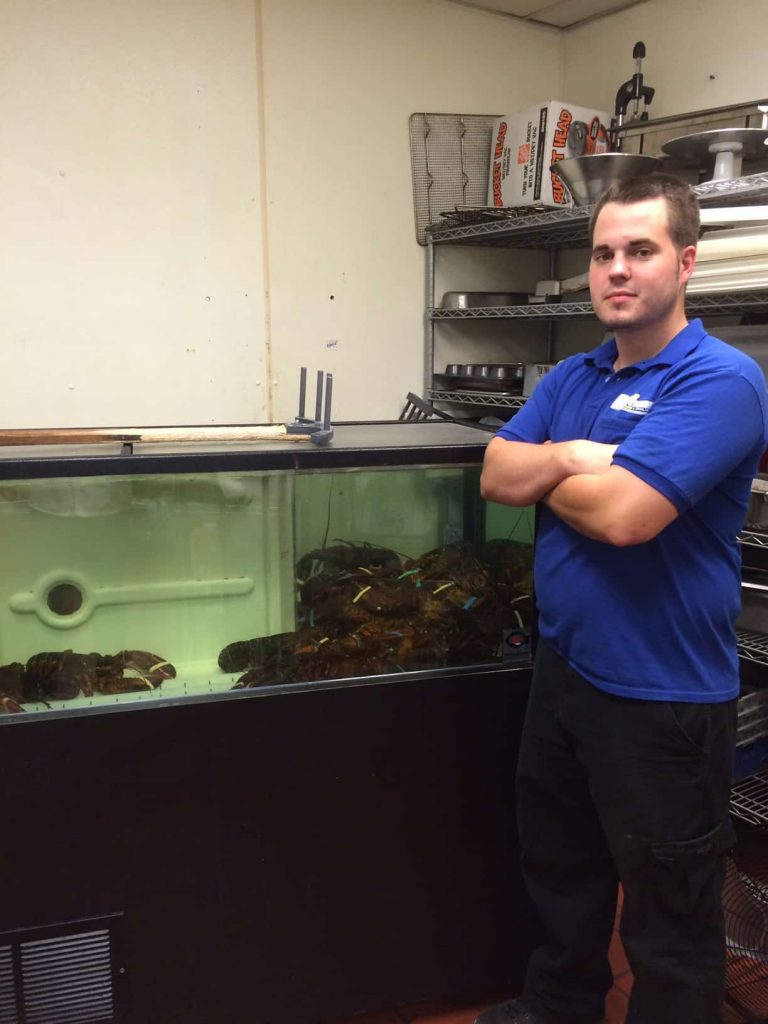 Did you know that Lobsters sometimes eat each other when the water is too warm?
The lobster tank should be kept as cold as possible, as long as it's above freezing. At low temperatures, water holds more oxygen and lobsters are less active and require less oxygen. Cannibalism and the threat of disease are also reduced. About 5% of all lobsters will have gaffkemia, a disease that is fatal to lobsters but harmless to people. The colder the water, the longer the infected lobsters will survive. A reasonable temperature to aim for is 40-45 degrees F.
When Boer Brothers got a call as darkness fell from Andy, the head chef at Squids, Chapel Hills best seafood restaurant, that their new lobster tank with a fresh order of 40 lobsters was getting warm we knew that we needed to act fast. We know that when highly perishable product is in jeopardy the impact of failure of high. There is a risk of disappointing customers, there is a health risk to those same customers, the impact to the bottom line in terms of having to write off product is serious.
Although the manufacturer refused to provide warranty coverage on their $11,000 lobster tank for providing equipment with defects original to its manufacture we were able to provide repair service at a modest cost and most importantly completed the repair first thing that morning. We diagnosed the issue which was a restricted capillary tube and filter drier issue that night and had the repair completed by 8:00 am. The lobsters were never in any danger. Well…until they were.
Boer Brothers is a part of your team.